Collage, Traditional and religious


Galeria de Benifallet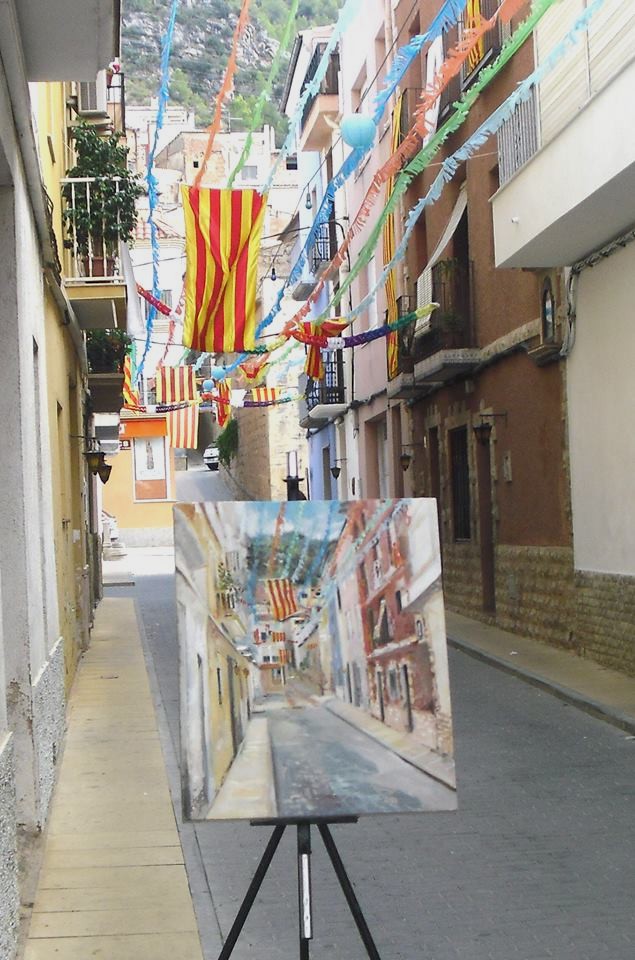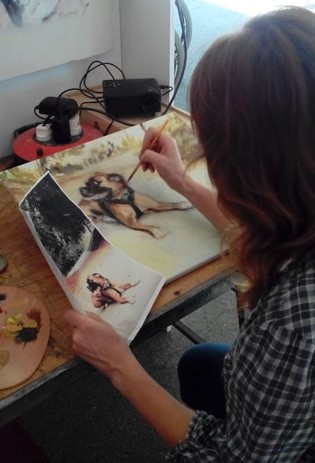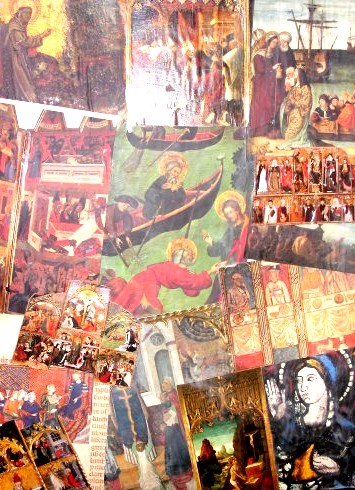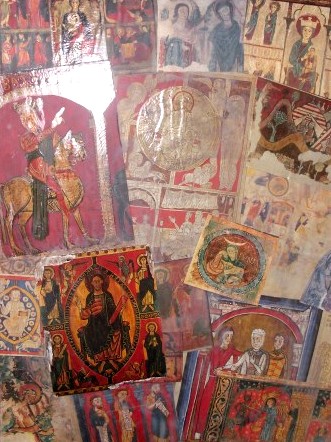 Religious Art is that which depicts biblical themes. The art done throughout the centuries was initiated by the church as it sought to relay messages from God to the people. Examples of such work can be found dating back to the 14th century- 17th century. Romanesque scenes as a backdrop were a favorite due to the Roman Catholic influences started in Italy.
The Renaissance (16th century) followed, as great artists were employed to create iconic altar pieces and classic works of art..It was an exciting time across much of Europe as artisans experimented on themes to depict the historical religious messages in a variety of ways. Paintings, mosaics, carvings and sculptures were produced prolifically.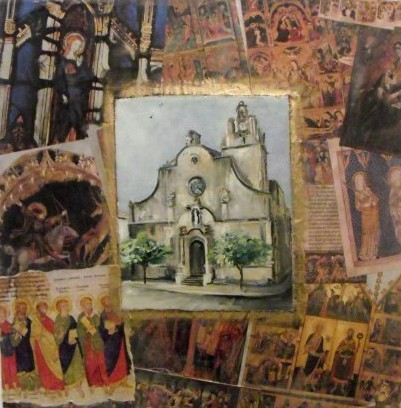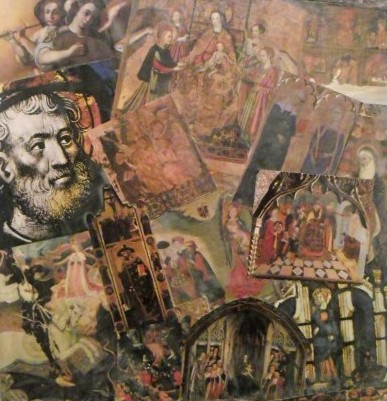 Images from medieval times up to the 18th century are encorporated in a series of collages detailing Catalan religious paintings.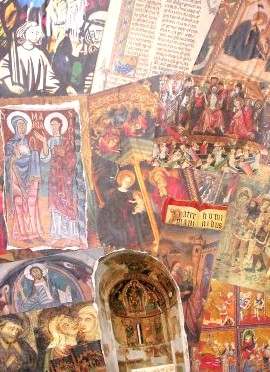 Mixed media, paper on canvas, oil with shellac varnish.
Oil painting on canvas overlay to collage.
50cm x 50cm
46cm x 61cm
The work displayed can be bought through the gallery or at exhibitions. Please email for further details.